Debt can be an important tool for individuals and businesses in obtaining large purchases or managing cash outflows. On the other hand, debt can be a drain on your resources. Entering into debt requires repayment of interest, which increases the cost of obtaining the item, and periodic payments of principal, which limits funds available for other consumption and savings. Note that while mortgage interest is deductible for income tax purposes, interest on credit cards or car loans is not.
Debt management and consolidation is a form of debt refinancing that entails taking out one loan to pay off many others. The process can secure a lower overall interest rate and provide the convenience of servicing only one loan with a more manageable and convenient payment.
One of the most common forms of debt consolidation is offered from mortgage lending institutions and is secured by first or second mortgage liens through a home refinance process. The overall lower interest rate is an advantage of the debt consolidation loan as the repayment on the new loan is normally spread out over a longer period.
At People Wealth Matters, we analyze your overall financial profile and come up with the best strategy and approach to put you on the road to financial freedom. We will review your scenario and assist in determining if available equity in your home is the best approach and method to consolidate and manage debt.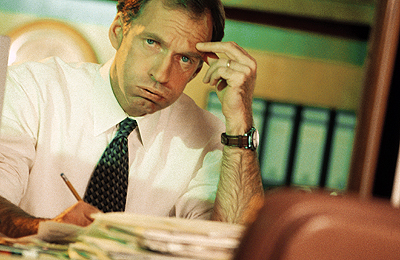 If you are in the market to purchase a home, give us a call! There are many steps you will need to take and things to remember, like getting pre-approved, knowing your credit score, purchasing power as well as understanding the different loan programs available based on your unique profile and circumstances.
While it's true that owning or buying a home can be a significant key to building long-term wealth and financial stability, you want the right people in your corner to help guide you through the process.
If you would like to learn more about debt consolidation/management or about different residential mortgage programs, please contact us for a one-on-one consultation and evaluation.
Securities and advisory services offered through NEXT Financial Group, Inc., Member

FINRA

/

SIPC

. People Wealth Matters is not an affiliate of NEXT Financial Group, Inc. To view NEXT Financial Group's privacy and other important information, visit the "Customers" section of

www.nextfinancial.com.

Financial Professionals associated with this site are registered to conduct securities business and licensed to conduct insurance business in certain states. Response to, or contact with, residents of other states will be made only upon compliance with applicable licensing and registration requirements. The information on this website is for U.S. residents only and does not constitute an offer to sell, or a solicitation of an offer to purchase brokerage services to persons outside of the United States. Please seek a professional for your specific situation.
Copyright ©2023 People Wealth Matters. All Rights Reserved.
250 Passaic Avenue, Suite 230, Fairfield, NJ 07004