Hosted by Ivana Lotoshynski, CFP®
Thursday, August 11th, 2022 | 6:30 pm
People Wealth Matters, LLC
250 Passaic Avenue, Suite 230,
Fairfield, NJ 07004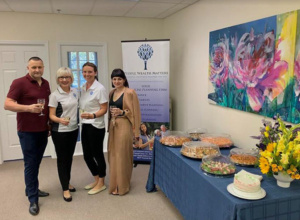 RETIREMENT ROADBLOCKS: 7 Financial Risks to Avoid
Are you confident that your savings will withstand a 25 to 30+ year retirement?
Do you have a plan to combat inflation's damaging effects on your purchasing power?
Is your retirement income completely dependent on market performance?
Do you know how much you can withdraw from your retirement savings each year without running out of money?
Are you confident that your Social Security benefits are optimized for yourself and your spouse?
Do you have strategies to cover rising healthcare costs and potential long-term care needs?
Do you have a tax allocation strategy to help minimize the impact of taxes during retirement?
Seating is limited. Vaccination & RSVP Required.
For more information and to register in person, visit our FACEBOOK EVENT PAGE.
Hosted by Ivana Lotoshynski, CFP®
Wednesday, October 20th, 2021 | 6:00 pm
People Wealth Matters, LLC
250 Passaic Avenue, Suite 230,
Fairfield, NJ 07004
People Wealth Matters Presentation
Franklin Templeton 529 College Savings Plan
A Smarter Way To Invest For College®
Give them a world that includes a college education.
As soon a your (grand) child is born, you begin to imagine what their future will hold. Whatever that is, it's likely to require a college degree. When the time comes, will you be ready to pay for it? I'd like to invite you to attend a presentation to help answer these key questions:
How much is college going to cost?
When should I start saving for college?
What are the different ways to save for college?
Client Appreciation Webinar
"2021 Outlook with Bob Stein" 
Sponsored by
Ivana Lotoshynski, CFP®
May 25th, 2021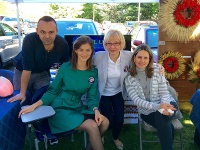 Ukrainian American Business and Professionals Association's "Meet and Greet Tent"
Annual Picnic of the Holy Ascension Orthodox
Cathedral, Clifton, NJ
September 25th, 2016
VIEW GALLERY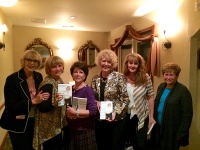 The Book Presentation and Signing Party
"Getting Over Growing Older" by Brigitte Nioche,
Sponsored by Ivana Lotoshynski, CFP
Tavern 292, Fairfield, NJ
May 13th, 2016
VIEW GALLERY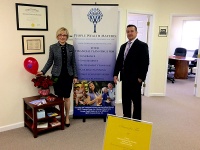 People Wealth Matters Open House
People Wealth Matters Offices,
Fairfield, NJ,
February 12, 2016
VIEW GALLERY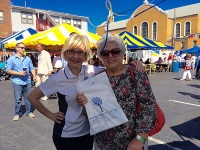 St. Nicholas Ukrainian Catholic Church Festival
St. Nicholas Ukrainian Catholic Church,
Passaic, NJ,
September 20, 2015
VIEW GALLERY
Securities and advisory services offered through NEXT Financial Group, Inc., Member

FINRA

/

SIPC

. People Wealth Matters is not an affiliate of NEXT Financial Group, Inc. To view NEXT Financial Group's privacy and other important information, visit the "Customers" section of

www.nextfinancial.com.

Investment products and services available only to residents of New Jersey, New York, Massachusetts, North Carolina and South Carolina. Neither NEXT Financial Group, Inc. or its Representatives give tax or legal advice. Please seek a professional for your specific situation.
Copyright ©2022 People Wealth Matters. All Rights Reserved.
250 Passaic Avenue, Suite 230, Fairfield, NJ 07004